For some time, we've been noting the impossible task the proponent would have to both operate the proposed generating station, and do this safely as they cannot declare the Moon River a "no swimming" zone.
It turns out, the proponent has an easy solution for this, which the Ministry of Natural Resources fully supports – put a fence  along the shore of Margaret Burgess Park so people cannot reach the water.
Yes, Margaret Burgess Park would be like Bracebridge Falls …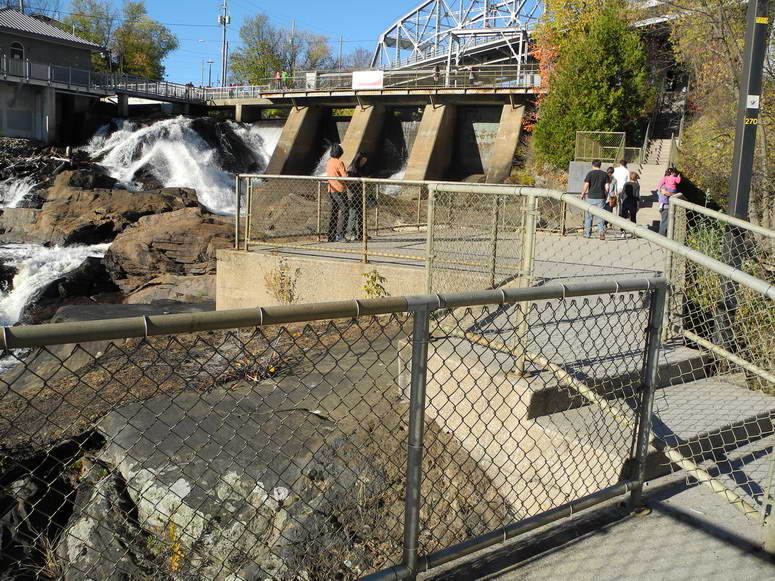 … where people cannot touch the water, just look at it from behind a fence.
More detail is in our April 17, 2014 presentation to the Township of Muskoka Lakes Council.