Visitors to Diver's Point (the public land beside the Bala south dam) over the last few years will recall the memorial trees and plaques towards Bala Bay. These were installed with the permission of the Ministry of Natural Resources and by Bala's Communities in Bloom committee as a result of their soliciting ideas and donations, and these beautified the area and honoured family members of long-time residents of the area.

In an apparent bizzarre fit of trying to be overly-helpful to the proponent, the MNR contracted to have all trace of this memorial removed, as shown in the "before" and "after" photographs below (click for a larger view).

The MNR's actions are truly inept:
The trees were relocated in July, which is completely the wrong time for such deciduous trees. Given that the MNR is now officially called the Ministry of Natural Resources and Forestry one would expect they would know a thing or two about trees. And there is certainly no rush for this work, the proponent is not allowed to start any work until October 20, 2014 (if even then).
The MNR knew the trees were planted as part of a memorial, yet the family for whom three of the trees were planted were not informed that the trees were to be relocated, were not told (or asked for input to) which trees should be relocated where, and still have no information on where the trees or the memorial plaques are.
As anyone associated with a memorial knows, the location is a key part of a memorial. And moving a memorial would be wrenching, especially when done in such an insensitive manner. This would dishonour the memory of the loved ones.
The MNR knows the Communities in Bloom contact, and the Communities in Bloom contact knows the families, so there is no excuse for such insensitive action.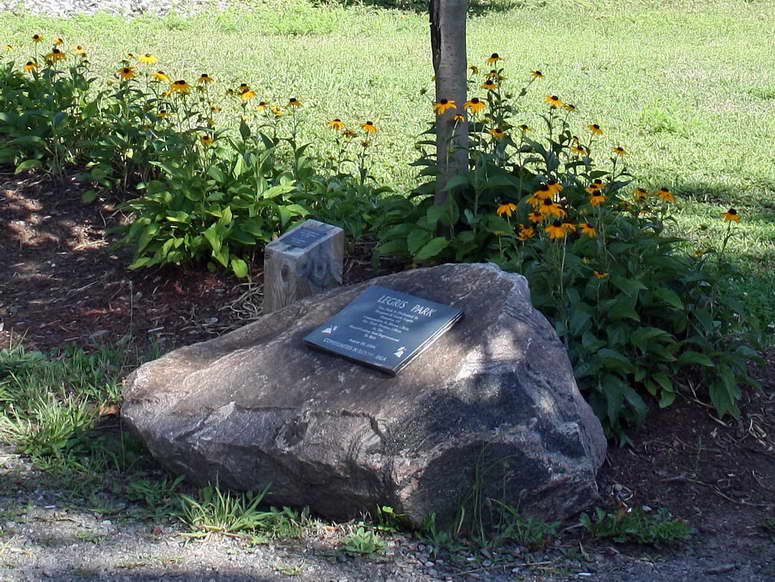 The plaques are now gone
This continues to show that the community cannot trust that the MNR can or will do anything right, and we must continue to ensure that the MNR hears from the community.