As shown below, portaging has been included in the plans and designs for other hydro-electric generating stations in Muskoka.  
Ontario Power Generation's South Falls generating station is near Highway 11, between Gravenhurst and Bracebridge. As shown below, there is a path down to the generating station. Even though there is a "No Trespassing" sign and a gate …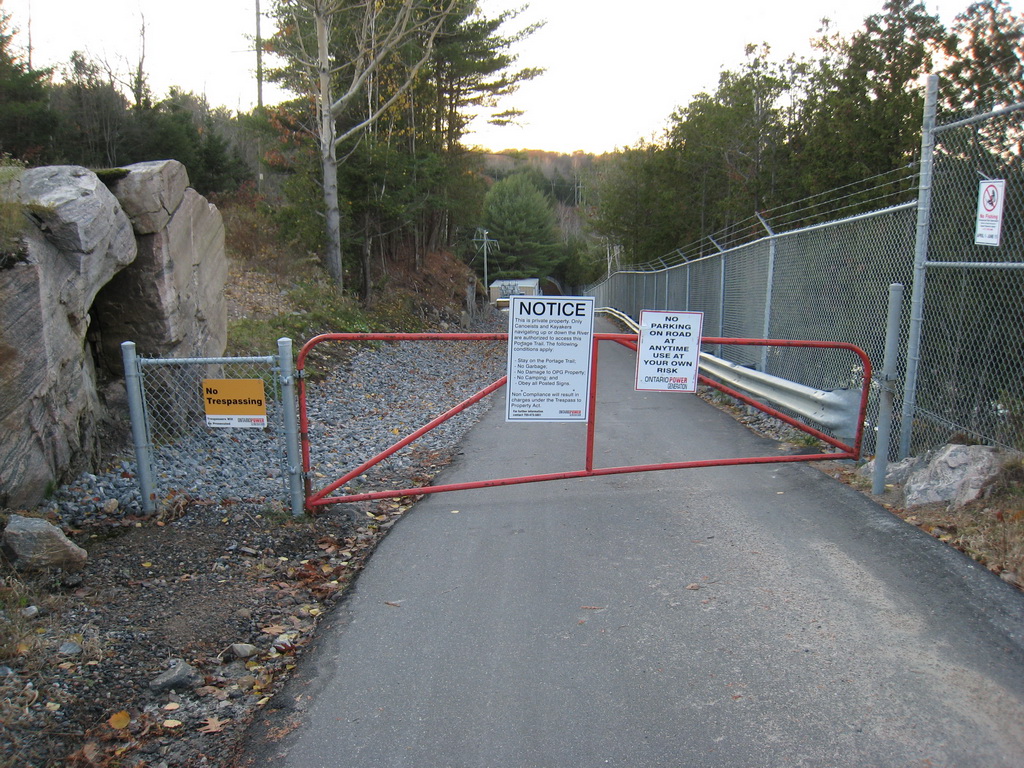 … there is this sign.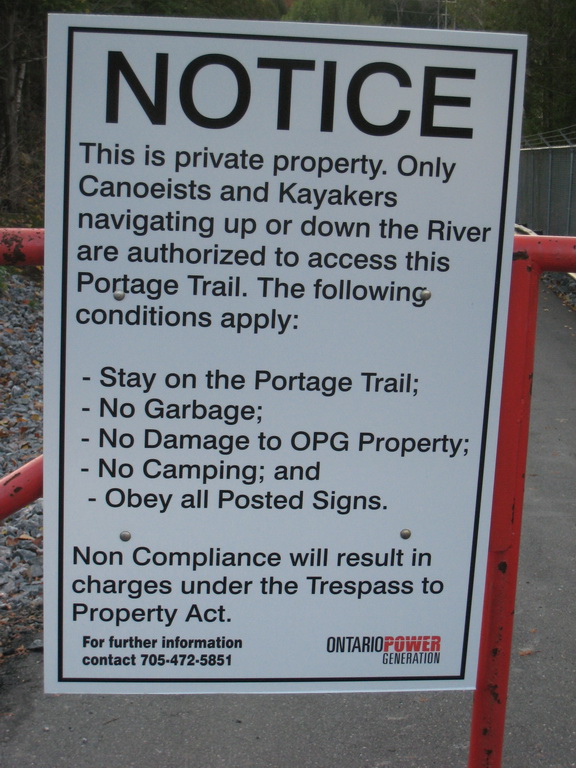 Clearly, it is accepted that portages must be maintained.
As another example, Wasdell Falls is between Orillia and Gravenhurst, and the Ontario Ministry of Natural Resources and Forestry site there is currently being rebuilt with a hydro-electric generating station (this photograph was taken in January 2015).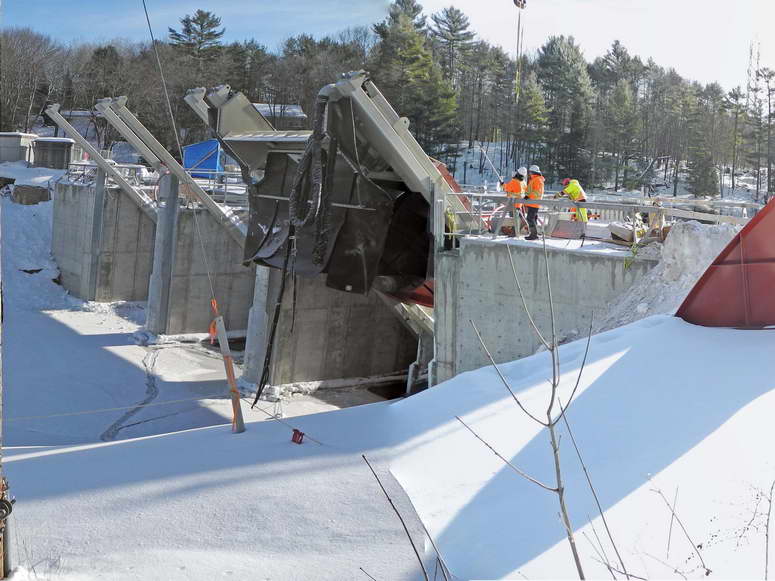 And even while it is still a construction site, this sign has been installed.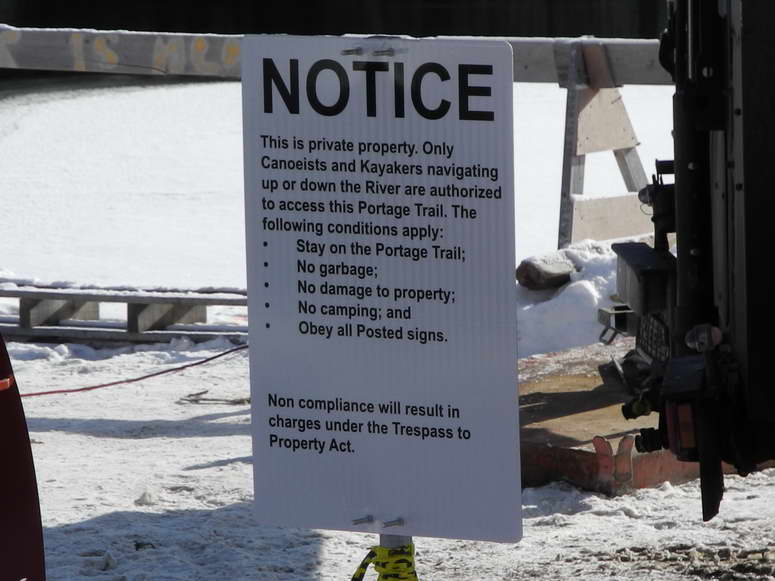 Clearly, it is accepted that maintaining the ability to portage is required.
The proponent's plans for the proposed hydro-electric generating station at the Bala Falls would permanently obstruct and eliminate the historic Bala Portage. The Bala proponent has suggested two alternate portage routes, but as presented here (additional detail here), both are unacceptable as they would be dangerous or trespass over private property.
It is therefore unprecedented that the Bala proponent's plans would not allow the existing portage route and would not provide a safe alternate route over public property.