Now we have more reason to keep working to save the Bala falls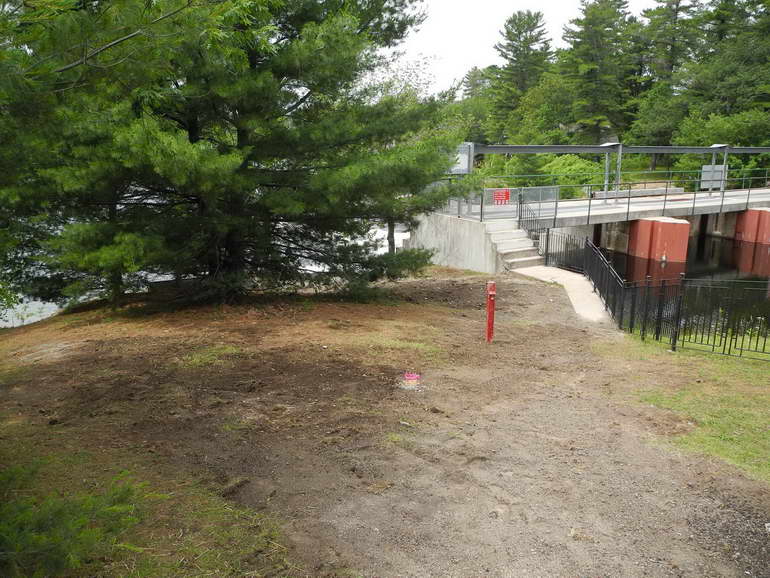 Take a good look at this photograph, because you won't see it like this ever again.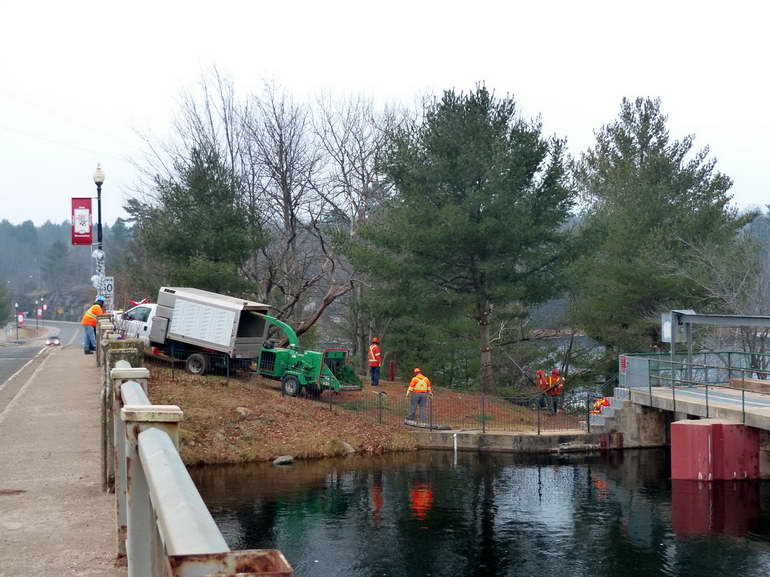 Without warning even our Township Councillors, at 8:00 am on Wednesday December 9, 2015, the proponent arrived on-site with security guards and a tree-cutting service.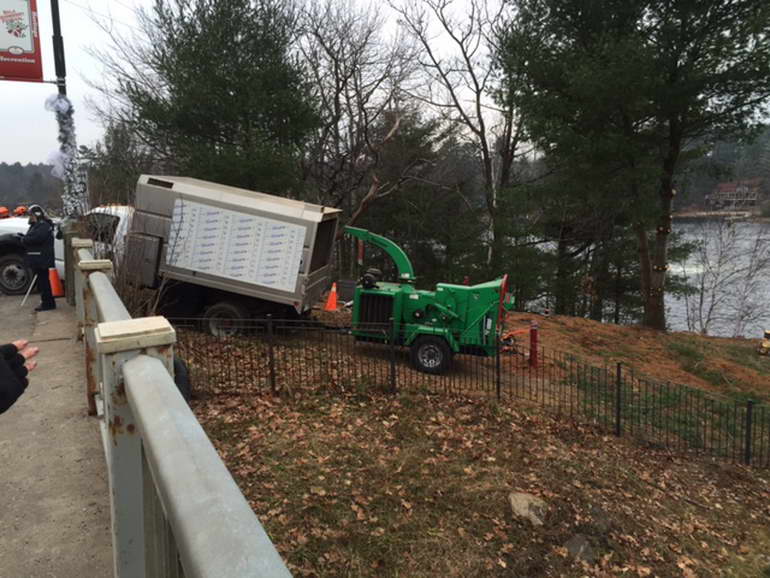 In a lame attempt to hide their identify, the tree contractors covered each side of their truck with a 4′ x 8′ sheet of Alupanel. The contractors were from Lakeside Tree Experts in Barrie.
The proponent had stated they would not begin construction until the spring. They still do not have their permit from the Ministry of Natural Resources to build their proposed generating station, and they cannot begin any in-water work until June. So their now spending less than two days to cut down all the trees on the Crown land was just unnecessary bullying and spite, and shows that their frequent claims that they care about the environment are meaningless.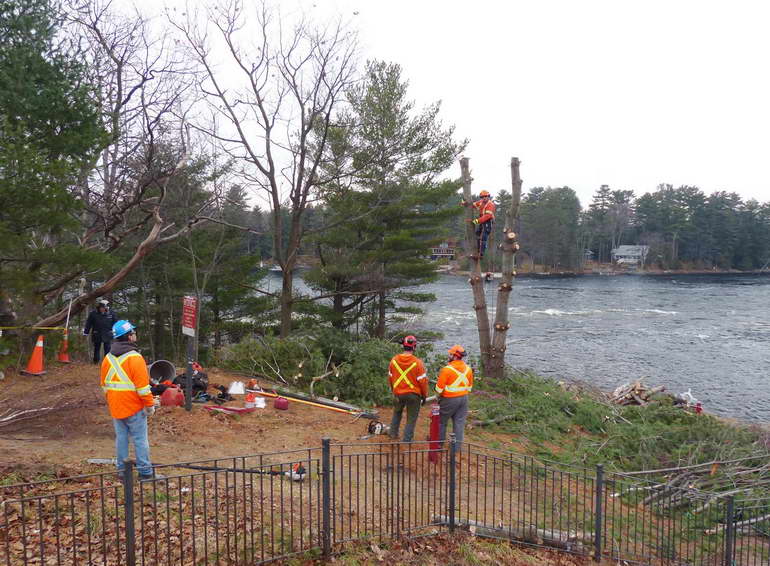 Eventually the OPP arrived on site, but our supporters only took photographs, as we know the best way to save the Bala falls, is through discussion and legal action.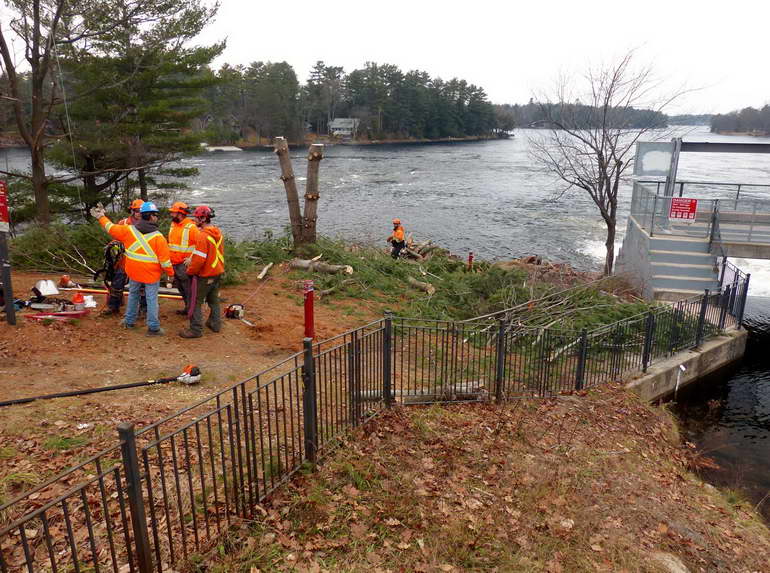 The proponent's actions show they continue to only act on their own interests, and have no regard or respect for the community.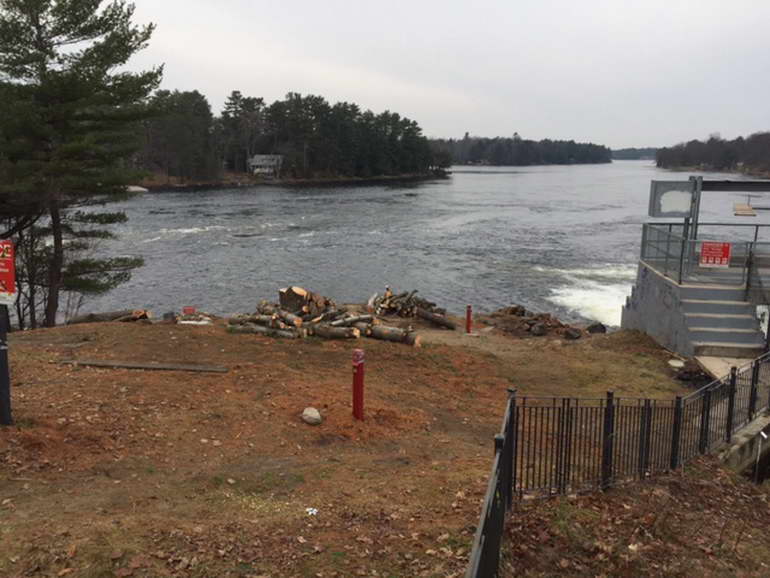 We are now even more resolved to keep working to save the Bala falls.