The proponent has recently provided some new renderings, here marked-up with call-outs to highlight some of the false information, deceit, deception, untruths (let's be blunt) lies. Click on any image for a larger view.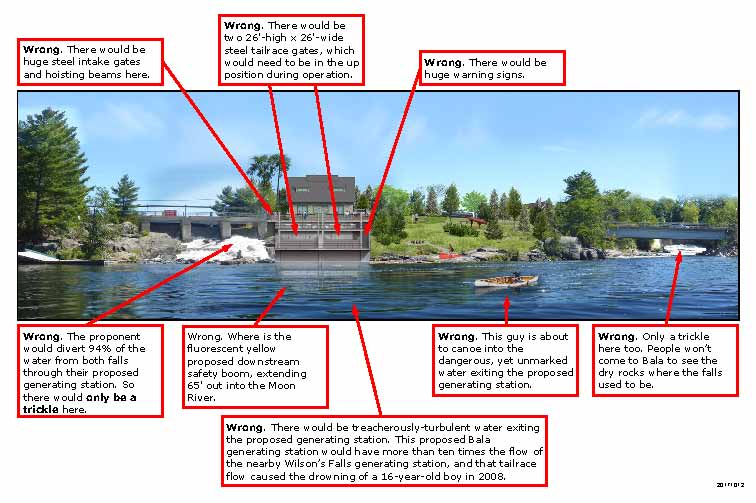 The rendering above seems to be a delightful scene, except it is all a lie. There would only be a trickle down both falls, but the water from the proposed generating station would be dangerous for the guy in the canoe. And they have neglected to show their inadequate proposed downstream safety boom, and the huge steel gates on both the intake and at the tailrace of the proposed generating station.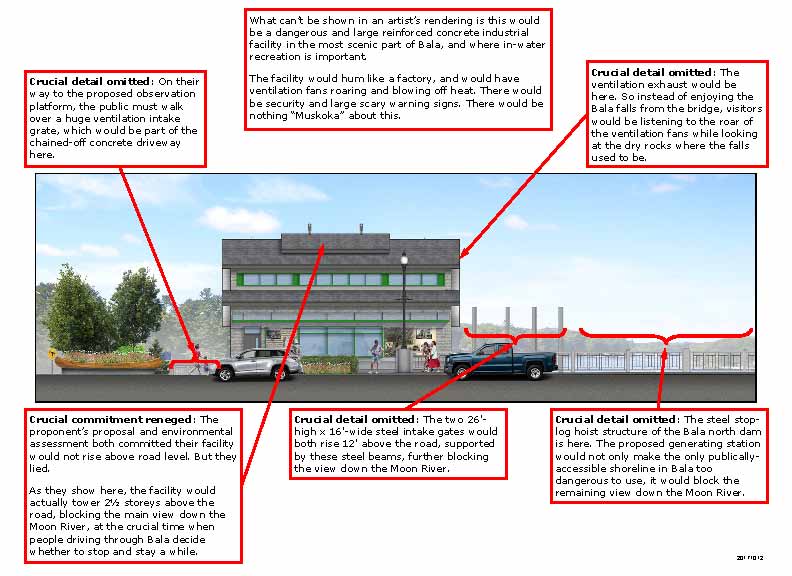 Here's the view of the proposed generating station from the street. For their original proposal, and for the environmental assessment for both their original Option 2 design, and for their subsequent Alternative 1A design the proponent committed this would be below street level. Instead it would tower more than 2½ storeys above street level, blocking the view down the Moon River. Instead of people on the bridge enjoying the view of the Bala north falls, they would see the dry rocks where the falls used to be, while listening to the roar of the ventilation fans for the proposed generating station.
 
The proponent would build a portage, which would encourage people to canoe through the water –outside of the proposed downstream safety boom – which would be made dangerous by their proposed generating station.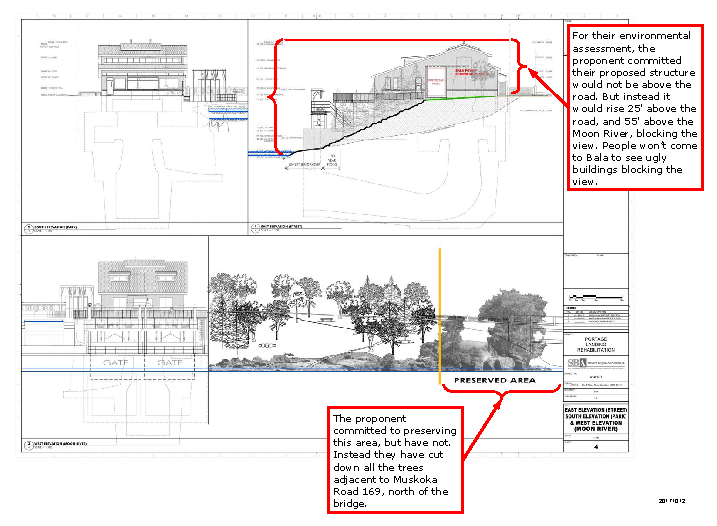 The proponent committed they would leave untouched the south end of Portage Landing, which they are leasing from the Township of Muskoka Lakes. Instead, they cut down all the trees adjacent to Muskoka Road 169, down to where the bridge starts.